About Us
Established 2009, Comfort Zone Scuba is owned and operated by diver, Mark Johnson and people who are actually divers.  Mark was certified in 1989, has worked for various manufactures, has an Instructor Certification and also operates a charter business. 
The manufacturers and associates who build Comfort Zone Scuba products are mostly divers who are dedicated to providing quality value at reasonable prices and proudly stand behind their work. New designs and changes are expected in the future and your ideas are always welcome.  Input from you divers is always welcome and you can be assured that if we do pick up the telephone when you call, we will return your call in a timely fashion. Thanks for checking us out.
Our drysuits and most other neoprene products are made by Oceaner in Canada, who have been at it for over 30 years. 

ALL of our products are made by people in North AMERICA. We are not a large company going overseas to get the cheapest labor possible.
Our lead products are made from recycled, reclaimed lead shot. The largest supplier of lead bags in SCUBA is shipped in from South America, labor and all.  So, you can be proud of supporting USA Sewers, textiles, and assisting the environment.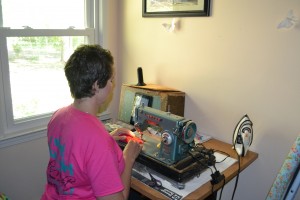 As of July, 2014, we just added many new products including ankle weights, weight carrying bags, collection bags, and our awesome light.  We hope you come back soon to see new products and to give us your input. 
For More Information: Please Contact us at 843.324.3141 or

info@comfortzonescuba.com